Can I  export  my Spike model configuration  and import to my DCS system?
This is in fact partially possible for certain OPCUA object models on certain platforms already ; It has been demonstrated using the MDIS Oil&Gas OPCUA companion modelling standard and the Yokogowa DCS platform;
To be successful, the target control system requires an OPCUA mapping tool and an agreement on the information model. The above sample was for Oil & Gas MDIS. Spike prototype does not yet implement MDIS. As of today, there is no official S88 information model companion standard. HAL Software  developed generic S88 & S95 information models. The target control system vendor would need to implement the same models in its mapping tool
I want to create my own type libraries . Can I do this in Spike prototype?
You cannot currently create your own S88 control module types in Spike Prototype. You can modify some of them (for example you can add interlocks dynamically, and can add commands to equipment modules). A type library editor is in development (V2.0). Regarding S95 types,  resource model types may be created. However these types are not exposed via OPCUA.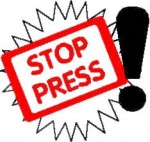 As of December 2015,  both Equipment module and phase module templates can be created in Spike Prototype. So while this is not 'type library' capability per se, it allows for the creation and standardisation , importing /exporting and sharing of both equipment module and phase modules templates.
I want to be able to use Microsoft Excel to import and export objects into the Spike prototype application.
You can do this in Spike, using the  built-in XML capabilities of MS Excel. See the video here: