We have created a simplified Oil&Gas separation model in Spike Prototype, and left it playing back an event list live on Youtube. But you can also interact with it live.
Ever wanted to see what exactly an OPCUA server representation of an oil & gas model  looks like? Then why not browse to our OPCUA server using the following client, and turn some valves on and off, and monitor some instruments.  Theres a livestream delay , but you should see the impact on the live stream within 10S.
You will need an opcua client. Download Unified Automations UA Expert from here: UAExpert
Then you will need to configure your firewall to allow TCP port 48030 outgoing and you will need to add the HAL Software demo server as follows:
Finally, you can browse to a valve, and change its state and see the impact on the live stream! (Start with FLR_FV-05)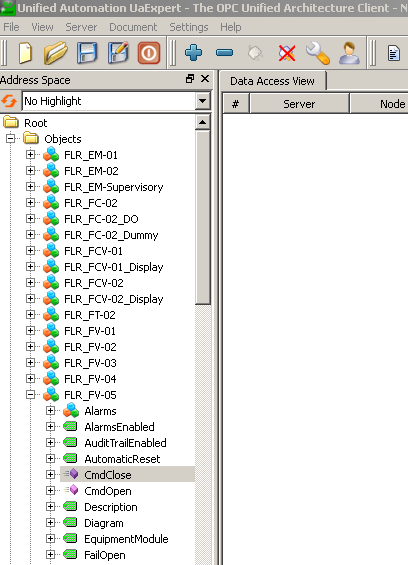 Now, think about if all your factory floor equipment exposed their public commands and properties in the same fashion. It would vastly reduce integration issues. Similarily for control system  testing, cloud based opcua servers running the HAL Software  OPCUA Python scripting client could be used to emulate systems and run automated testing.
Interested in finding out more? Contact us